Once again I am linking up with Rachel from
Just Peachy
for top 5 Tuesday. Before we start I wanted to say sorry for not posting, being home made it difficult to find time.
This weeks theme is novemeber favorites. So without further ado this months favorites (in no particular order)
I love my wool socks. They keep my feet toasty and have lasted forever (I got them like 7 years ago)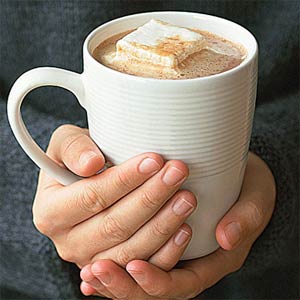 From pumpkin spice to eggnog lattes, November is a great month for hot drinks. As the weather turns chilly and school gets crazy, I love to start the day with a cup of tea or coffee and get an afternoon pick me up from one of the on-campus coffee shops.
I joined pinterest earlier this month and I love it. I constantly find new ideas and inspiration.
In the last two weeks I have made 2 pairs of fetchlings finger-less mitts. I forgot how much I love this pattern. It has the perfect amount of complexity with the cables but is also simple enough to be mindless kniting.
I love listening to audiobooks. I listen to them while I knit, before bed, while eating in the cafeteria. My all time favorite is the harry potter series, I am always listening to one of the books