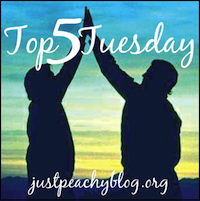 The topic for this weeks Top 5 is warm weather shoes. As the weather has warmed up I have had to put away my riding boots and break out the sandals. My favorite shoes for warme weather are ...
Black Ballet Flats. Pretty much all year round I live in ballet flats and spring/ summer is no exception. I love the ones from H & M because they are cute and cheap.
Leather Sandals. Cute strappy sandals are a summer must for me. They are perfect for running errands and showing off a cute pedicure.
Wedges. I got a pair of wedges for my graduation last year and they have become my go to shoes when I need to be dressier during the warmer months. I don't wear heels/ wedges very often (tall girl in a short family) so it is a special treat when I get to wear them.
Canvas Sneakers. The warm weather means more time exploring outside and with being outside comes tons of walking making a pair of comfortable sneakers a must have. They are perfect for long walks with my pups and trips to the city with my sisters.
Flip Flops. A pair of rubber flip flops are a requirement for the beach. As there is nothing worse than having sand in your shoes a week later. Living minutes from a beach (California living) means that as soon as the weather warms up we start taking the digs to the beach and out come the flip flops. Every year I get a new pair because I always manage to lose one during the winter and this pair from Old Navy is super cute with the anchor details.
What are your favorite warm weather shoes?