This week I am linking up for Top 5 Tuesday, which is hosted my Rachel of Just Peachy. My favorite iPhone apps are ...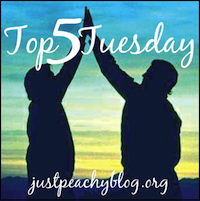 I use Tweetcaster as my twitter app. I love that It allows you to see instagram photos in the app and that I can save intersting link to Pocket easily.
I am currently obsessed with Candy Crush. I played ocasionally in college when i was bored but I really started playing this winter and am currently on level 116.
I love playing sudoku on my phone. I have had a sudoku app longer than I have had my iPhone and it is perfect for when you have a few minutes to play a game. I love using it on mass transit or in a waiting room where you don't have wifi. Currently I have sudoku :), but I have used other apps in the past (I ran out of levels on other apps).
This app simulates the sound of working in coffee shop. Studies have shown that the noise of a coffee shop is condusive to creativity. This app is great when I can't get to a coffee shop or want to stay home with my dogs but still need to be productive. It allows you to blend the sound with your music or pandora and has several different coffee shop settings (my favorite is University Undertones).
I use overdrive to listen to audiobook that I digitally check out from the library and I use audible to listen to audiobook from audible. I enjoy listening to audio book when I am doing mindless tasks, such as walking my dogs, riding mass transit, making dinner or knitting. Both apps have a great sleep timer that will pause the book after a set amount of time. Ensuring that you don't lose your spot if you drift off while listening to your book.
What are your favorite apps?